Bangkok, a city famous for its nightlife scene, is the capital of Thailand. Numerous symbols in the city indicate that it has an integration of traditional and modern culture. Vibrant city life is a fundamental feature of Bangkok, Thailand, where cities are beautiful and large. The city has its own frustrations, similar to other teeming metropolises. Bangkok is a busy city with various things or visitors and attracts people to many traditional and modern places. However, it is a little expensive to spend vacations in this city as compared to many other beautiful cities across the world. In addition, in the entire world, Bangkok is one of the most popular tourist destinations; therefore, the city has many spectacular and beautiful shopping arcades to attract tourists from different areas worldwide. Bangkok is a city with numerous attractive places for visitors and provides them with a spectacular experience; it is also regarded as one of the best places to spend vacations across the world.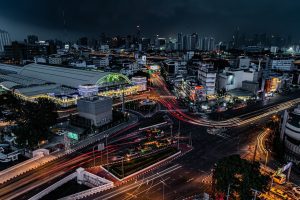 With a population of millions, it is no surprise that Bangkok has more than just a few hipster hangouts. From original and traditional coffee shops to trendy night markets, the capital of Thailand has every type of national and international food, numerous attractive places, and many more. Bangkok's trendy places tend to the whole city, distributed between crowded alleys and tourist sites (Thiumsak & Ruangkanjanases, 2016). However, few stand-out places in the city add value to its overall beauty, such as Thonglor, Ekkamai, Sukhumvit, Silom, Siam Square, and many more that are worth knowing and attractive enough to explore.
Shopping is a trademark of Bangkok. The city is full of night and sidewalk markets. Some markets are held there weekly in the empty space in the city. For shopping lovers, Bangkok is a paradise. They can get almost everything from these markets, such as they can get their tech products at the well-known malls like the "MBK Center" or they can get designer clothes by visiting smaller boutiques and many more (McDowall, 2010).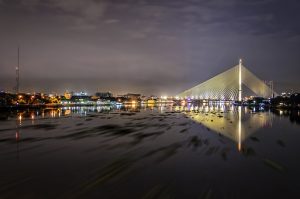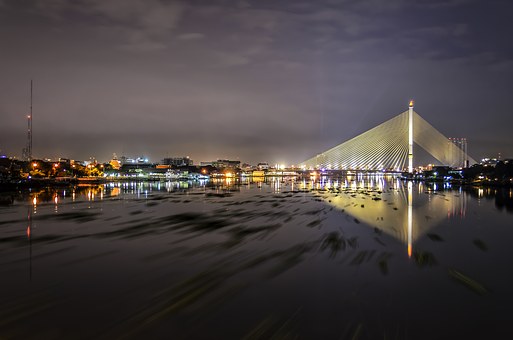 Across the globe, Thai food is one of the best cuisines. Thanks to unique flavours and friendly taste, Thai food is quite a democratic cuisine. Bangkok offers an exceptional variety of well-known Thai food for tourists, so long as they are not allergic to peanuts. Additionally, people living in Bangkok or have visited there recommend others to take a food tour there or get a better and unforgettable experience and to better acquaint themselves with many national Thai dishes and fruits.
In a nutshell, Bangkok is a dynamic city in Thailand with seemingly endless interesting things to experience. Many tourists from all over the world use Bangkok as a hub for layovers and stopovers while considering other famous Asian cities; however, the eclectic mix of culture and diversity of Bangkok and there are plenty of reasons to stay longer. Moreover, art is also easily accessible in the city that has different historical museums and provides tourists with adventurous and historical aspects concerned with art. People in the city are friendly enough to help foreigners and give the tourists a comfortable place to live longer than they expect. Briefly, Bangkok, with a wide range of exceptional features, is the best and most worthy city to explore and enjoy a wide variety of attractions.
References
McDowall, S. (2010). International Tourist Satisfaction and Destination Loyalty: Bangkok, Thailand. Asia Pacific Journal of Tourism Research, 15(1), 21–42.
Thiumsak, T., & Ruangkanjanases, A. (2016). Factors Influencing International Visitors to Revisit Bangkok, Thailand. Journal of Economics, Business and Management, 4(3), 220–230