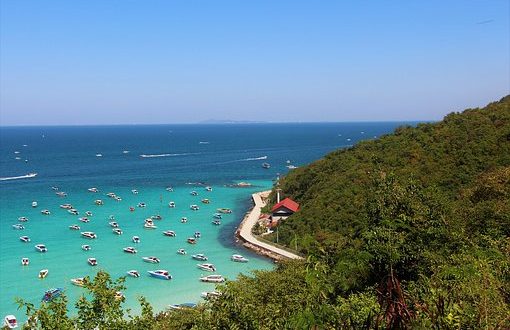 BKK Bangkok Intl Airport transfer to Karnmanee Palace Hotel | 24/7 service
Name: Karnmanee Palace Hotel
Address: 1 ซอยประดิพัทธ์ 15 Soi Pradipat, Khwaeng Samsen Nai, Khet Phaya Thai, Krung Thep Maha Nakhon 10400
Coordinates:  Latitude: 13.7913062     Longitude: 100.5398649
Tel: 02 618 6977             Rating: 3.7                 Website: karnmanee.com
Need A Ride To Or From Karnmanee Palace Hotel ? Check out Bangkok Airport Limo services(BALS).
We will treat you like family and do everything we can to make your transfer from/to the airport stress free! After all, traveling is stressful enough. The transfer from/to BKK Bangkok Airport to Karnmanee Palace Hotel can be the easiest part!
At Bangkok Airport Limo services (BALS) we understand your expectations are high when it comes to hiring an airport transfer service. At BALS, we consistently ensure that we deliver on vehicle cleanliness, safety, professionalism and punctuality.
Private Vehicle Service
Our most popular service: Private vehicle transfer from/to BKK Suvarnabhumi Bangkok Airport to Karnmanee Palace Hotel service offers professional, uninterrupted door-to-door transfer service for travelers who prefer are pressed for time, and do not wish to share the vehicle with other passengers.
Transfer Service from/to BKK & DMK Bangkok Airport
Meet and Greet – staff holding your name on a board.
We'll Wait For You — 60 minute complimentary wait time for BKK Suvarnabhumi international airport pickups.
We Monitor All Incoming Flights
#1 BKK Airport Transfer Service
Whether you're traveling for business or pleasure, when in Thailand, avoid the hassle of getting to and from BKK Suvarnabhumi airport with BALS Transfer service. We will make sure you have a safe, smooth and comfortable transfer service. Layovers, holiday or delays. Travel has a lot of moving parts. But when it comes to your BALS vehicle service, you can always count on us for a smooth transfer experience every time from BKK Suvarnabhumi International Airport. Point-To-Point Limousine and Car Services for BKK Bangkok Airport to Karnmanee Palace Hotel.
Great Rates for BKK Bangkok Airport to Karnmanee Palace Hotel. Quality Cars, Vans & SUV. On Time Service. Book Online – instant confirmation. 24/7 transfer Service. Highlights: Affordable Airport Transfer, safe and secure service.
We Provide 24 Hour BKK Bangkok Airport to Karnmanee Palace Hotel. | Comfortable Vehicles | All-Inclusive Rates | Professional Drivers | 24 Hour Transfer Services. Office. Airport. Hotel. Residence.
We Can Handle Any Ground Transportation Needs. Make Your Reservation Now!