Bangkok – Best Leisure Destination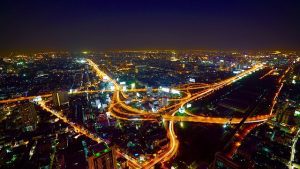 Bangkok is the place to go if you're looking for a city in Asia with a bit of luxury and culture. The city has been voted Best Leisure City in the World at the Business Traveller awards 2022.
Bangkok is one of Asia's most cosmopolitan cities, with magnificent temples and palaces, authentic canals, busy markets and a vibrant nightlife that has something for everyone. With a population of over 10 million, it offers plenty to do on your holiday or business trip, including shopping, sightseeing, or just relaxing by the beach.
Bangkok is also an excellent place to shop! There are so many different products available here, including clothing stores (including high fashion brands), jewellery shops, souvenir stands and even tailors if you need someone to alter your clothes before leaving Thailand!
If you want to eat out, Bangkok has plenty of restaurants where you can find delicious food at low prices, especially compared with other major cities like Hong Kong or Singapore, where prices tend to be higher.
The Mandarin Oriental was also voted Best Business Hotel in the Bangkok rankings at the Business Traveller Awards 2022.
The Mandarin Oriental Bangkok is a luxurious 5-star hotel located in the heart of Bangkok, Thailand. The hotel is known for its stunning views of Lumpini Park and Wat Phra Kaew Temple.
It offers guests a modern edge with traditional Thai features such as its four restaurants, two bars (one Club Lounge & one Sports Bar) and many diverse activities throughout its grounds, including tennis courts and golf courses!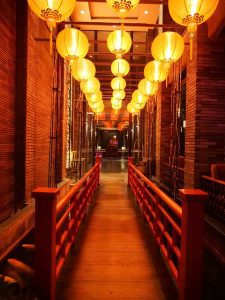 Bangkok is now a world-class city that offers everything you need for a fun vacation. It's home to some of Asia's most famous attractions and landmarks, such as the Grand Palace, Wat Pho and Khao San Road. The city also has dozens of beautiful parks and canals that wind through residential neighbourhoods. There are so many things to do in Bangkok that it can be overwhelming to plan an itinerary – which is why we're here! We've put together this list of all our favourite things about Bangkok so that you can start planning your trip today!