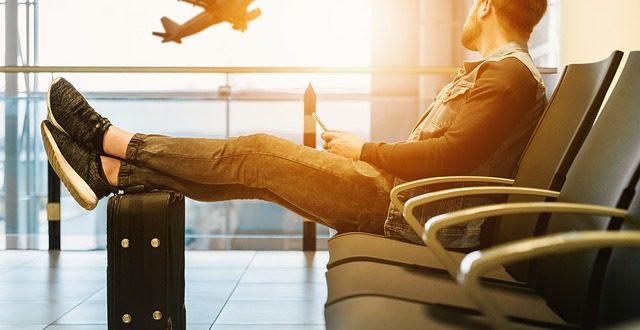 Thailand: international arrivals must pay a fee for entry
It has been announced by the Thai government that international arrivals must pay a fee for entry as it nears pre-pandemic entry levels. The move comes as South East Asian countries experience an influx of international arrivals and are intended to generate revenue for the government. This essay will discuss the implications of this announcement and the potential impact on Thailand's tourism industry.
The fee for international arrivals was implemented before the arrival of the pandemic. However, the fee was put on hold due to the pandemic's impact on tourism. As Thailand's tourism industry recovers, the government has reintroduced the cost. The payment will start on June 1st this year and will be applied to all international arrivals.
International arrivals to Thailand is forecasted to achieve 30 million this year, up from the more modest figure of 11.2 million in 2022. These numbers indicate that the tourism industry in Thailand is on the road to recovery. However, the country's decision to impose an entry fee may significantly impact its tourism industry.
One potential impact of the entry fee is that it may discourage travellers from visiting Thailand. With the ongoing pandemic, many people may be hesitant to travel, and the additional cost may further dissuade them from visiting the country. This could reduce the number of international arrivals and ultimately hurt Thailand's tourism industry.
On the other hand, the entry fee may generate revenue for the Thai government, which could be used to support the country's tourism industry. The fee could fund infrastructure projects, enhance tourist attractions, and support tourism-related businesses. This could make Thailand a more attractive destination for travellers, and the additional revenue could help boost the country's economy.
The fee for international arrivals in Thailand will vary depending on the mode of transportation. For air arrivals, the cost will be either 150 Thai Baht or 300 Thai Baht. The sea and land arrivals fees will be lower as those travellers are expected to stay in the country longer.
There are exemptions to the fee, including travellers who do not stay in Thailand overnight, children under two, diplomatic passport holders, Thai nationals, and individuals with a Thai work permit.
The fee will be added to international airfares, but it has yet to be determined how it will be collected for sea and land arrivals.
The fee will be allocated to health and insurance coverage for travellers during their vacation in Thailand and the development and preservation of tourist attractions.
The fee will be implemented on June 1st, 2023.